With 1.44 billion monthly active users on Facebook, it's next to impossible for businesses of any size to ignore the impact an active Facebook page can have on their business. This tool is free (except for the manpower you put into it, any equipment or software you use to support it, or any advertising budget you spend on it) so for many businesses it's a no-brainer and could even come across strange to consumers if not utilized. With that said, it's important to focus on the type of content you post and how you interact with your followers on Facebook as this can very easily make or break the opportunities here. Managing a public Facebook page is much different than managing a private or even public personal Facebook profile and there's so much more at stake.
If your business is not yet on Facebook, first learn How to Set Up a Facebook Page for Business from Social Media Examiner. And if your business is already on Facebook, read through these common issues with Facebook pages and learn to correct any issues that could be holding your business Facebook page back from true success.
Stop ignoring your audience
Remove yourself from the old way of approaching marketing, don't just broadcast information. Gone are the days where you could just send out a pre-packaged message such as a commercial or newspaper ad and leave the interpretation to your audience. In social media (especially with regards to Facebook) it's essential to engage with your audience. Go beyond just posting content – respond to their reviews, respond to and/or like their comments, and add to the conversation.
Use this shift in marketing as an opportunity to give your brand a voice and to prove to your audience that there's a human at the keyboard acknowledging them.
One way online retailers and other businesses have taken advantage of Facebook communication has been to collect and share content created or submitted from their customers. Amazon.com does a great job of this by collecting and sharing interesting images from their consumers, especially pictures with pets (because who doesn't like a cute dog or cat photo). In essence, they're crowd-sourcing their social media content and their followers are eating it up!
When you begin to interact with your audience (read: potential customers) you'll find that they have a stronger brand association and will even recommend or defend your brand themselves. Another benefit to Facebook is that customers are able to review your service, product, or business directly on your Facebook page. Stay alert to these reviews and to wall posts from individuals as they can provide valuable feedback. Many studies have shown that it's important to address positive and negative reviews alike, here's an in-depth Local Learning Center by Moz that thoroughly addresses Local Reviews and Ratings.
Avoid sharing the same type of content all the time
It's important for businesses to vary content so that your audience does not become bored or desensitized to your message. Including videos can be effective in capturing your audience's attention and having a captivating message can retain it.
Often times video is overlooked by small businesses seemingly because many believe video creation can be expensive or difficult. With a smartphone in everyone's pocket, capturing and editing video it has never been easier. A quick search on the App Store or Google Play store will yield hundreds of results for cheap (or free) video editing apps, give them a try and see what you come up with, it's worth a try!
In this example by Bank of America, the goal is to entertain their audience and at the same time appeal to baseball fans. More often than not, Bank of America shares informational videos and graphics on their Facebook page to help educate their audience on spending and investing wisely as well as other financial aspects.
A key item to remember when creating a video and posting it on Facebook is to include captions or text on the video, this not only assists the hearing impaired, but it also allows those to watch the video without audio if their situation warrants it. Most users access Facebook via mobile, which means they are likely on the go or in a public place when they come across your video. Being able to watch the video without the requirement of audio is becoming increasingly more important to most audiences.
For some creative and fun ideas on how to use Facebook native video, check out Loot Crate. There are so many different ways you can use video to spice up your Facebook content, do what's true to your brand and reinforce your voice.
Be careful about over-promoting yourself or your product
Depending on the voice of your business, you may be able to promote your business or product more often than others. In this example, a Loot Crate post shares a bit of information on the upcoming product, but you'll see in the very first line there is a promo code. This same promo code is used on roughly half of their posts, however coupled with valuable information about their product it doesn't appear pushy to their audience. In fact, their posts like this often make the promo code seem helpful rather than a sales pitch.
While some brands such as Loot Crate are able to self-promote more often, it's important to find a balance between being an expert in your industry and promoting sales. Any time you are deciding between leaning one way or another, always keep in mind that followers will likely engage less if they believe your priority is to make sales.
BarkBox is a great example of minimizing the appearance of a sales pitch and becoming a friend with their followers. They, like Loot Crate, are a subscription box service only instead of catering to gamers and TV addicts, they supply pet parents with a constant supply of dog toys and treats. BarkBox constantly shares content from around the web as it pertains to dogs of all shapes and sizes. They reference their own blog and often share and create viral content and they almost never promote the sale of their BarkBox (in fact, on a rather lengthy scroll through their Facebook page I couldn't find a single post that linked to or promoted their subscription box).
You may find that there's a delicate balance between the two styles, and that mostly depends on your business and your voice, just keep an eye on your audience and respond to their behaviors. A/B testing is your friend in many aspects of digital marking and Facebook/Social Media is no different.
Don't beg for shares, likes, or comments
Unless you're trying to share extremely important and time-sensitive information (such as a product recall or urgent news regarding safety), begging your followers to share, like, or comment on your posts will come across as desperate and can damage the reputation of your brand online.
A common way businesses online will increase shares and the promotion of their content is to organize a contest or sweepstakes as you can see in this example fromKohl's. Keep in mind, the FTC has a few regulations when it comes to holding incentivized contests through social media, so before you begin any contest with a prize check out their guidelines or risk being dinged. Essentially the hashtag MUST make it obvious that this is a contest/sweepstakes and there must be full rules or disclosure available to the contestants.
For a contest to be truly successful on Facebook there certainly should be a prize involved. There are several 3rd party services available to help small businesses conduct contest safely and legally online; which will minimize the risks and help the contest succeed.
The most important factor in running a contest on Facebook (or any social media platform) is to have one set goal in mind. A Facebook contest may aim to increase sales of a particular item or set of items, improve engagement, collect images for use by the business, collect email addresses in order to utilize email marketing in the future, or something more unique to your business.
Resist jumping on trending topics just because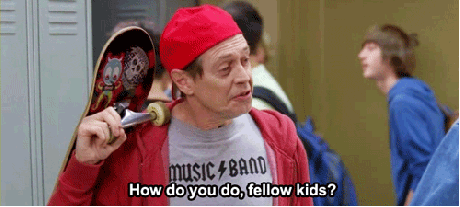 Trending topics can be a great way to determine what your audience is thinking about and what they are responding to at the current time. However, they can also make you seem like you're grasping at straws and trying to stay relevant if you contribute to or share content on a trending topic that is not well aligned with your brand or business values.
In this example, Road & Track Magazine has shared the recently-released photo of the Ghostbusters car. Since Road & Track Magazine is dedicated to "Cars. Passion. Enthusiasm." this fits directly within the scope of their brand and doesn't seem forced at all. They even personalize the post with a reference to a CTS-V Wagon, whatever that is. This is often the best case scenario when businesses have a direct correlation to a trending topic and can utilize a trending topic to share their expertise and promote their brand organically.
A good rule of thumb is to keep assessing trending topics daily. Some days you may find a topic that relates to your business or brand, however, most days you probably will not, and that's OK, share other content on your page as normal. When the day comes that you notice a trending topic is relevant to your brand make sure to follow these quick tips:
Note whether the trending topic is a phrase or a hashtag. Whichever the case, make sure to use the exact phrasing of that trending topic somewhere in your post.
Develop your "take" on the topic, for instance, here you see that Road & Track Magazine utilized the new Ghostbusters vehicle announcement to suggest a different model vehicle which emphasizes their expertise. Sharing your brand's view on a trending topic will often provide more engagement rather than just sharing an article or post on it's own.
For even more in-depth SEO and Social Media collaboration, if you have a section of your website dedicated to a blog, you may consider following Road & Track Magazine's example here and write a blog post or article about this trending topic, use the article as your post to Facebook and other social media platforms.
All-in-all, it's important to very carefully think through any efforts to utilize trending topics for your business; as many trending topics cause debate or inflict certain emotions. Running an idea past a co-worker or superior can help lessen the chance of engaging with a trending topic that will cause trouble for your business.
Forgo clickbait and unrecognizable links
When sharing external content on Facebook, keep in mind to review the title tag and meta description on Facebook post itself and edit these items as necessary, and don't forget to add your own commentary to personalize it. Personalization when sharing links is the key to engaging your followers, if you just share a link and pay no attention to the presentation of the link your followers also will pay no attention. For more detailed instructions on how to edit titles and descriptions on a Facebook post, check out this article by Tech Recipes.
On the other hand, don't necessarily take Apple Music's approach here by repeating the same word 4 times in the same post (Phenomenal). Whether they intended to or not, it seems cheesy and somewhat pushy as it is also used as a hashtag. At any rate, this post is far better than posts with links that are unlabeled or misrepresented.
This may seem obvious, but any time you share a link to Facebook to an external website read the entire page/article and evaluate the website's credibility. On some articles you may want to even do some research online before sharing, just to be certain all of the facts are accurate and the article is not sensationalized or even satire.
Once you've found a credible link to share, to avoid coming across as clickbait you should accurately describe the content and refrain from sensationalizing events in the status. Nothing angers an audience or damages your reputation more than when a follower feels they've been duped into clicking on something.
Try to avoid sending your followers away from Facebook
If you're going to link to content located on another site other than Facebook, then make sure to include a picture or video in your post, so those wanting to stay on Facebook get at least a taste for what you're sharing.
As you see in this video post by Lil Bub (the word's cutest special needs cat who raises funds for homeless cats) her owner shares videos on an external site, however, they take a clip of the video and post it as native Facebook video. This is a great way of linking to external content where you may have more control over the look and feel while at the same time increasing the odds a follower will share the content since the preview can be digested directly on Facebook.
In addition to Facebook's preference to show users content uploaded directly to their site, Facebook Freebooting has become an issue with popular or viral videos. Not sure what Facebook Freebooting is? Essentially, this is when someone will use 3rd party software to download your YouTube (or other video hosting site) video and then re-upload it to Facebook in order to use your content for their own gains. As a business, there's not always an easy way to fix this, however, uploading content directly to Facebook can help reduce the chance that someone will beat you to it. For more information on this phenomenon, check out this informative and fun video by Smarter Every Day.
Putting It All Together
If you've determined that a Facebook page is the right fit for your company, don't do your business a disservice by neglecting Facebook or by handling your page improperly. These are only a mere 7 of many actions that can affect the success of your Facebook page and business in general. Have fun with Facebook and show that your business is relatable, human, and attentive to your customers that's the simplest recipe to a successful Facebook page.
A few items that should go without saying:
Create a business page and not a Facebook profile, this may sound basic and that's because it is. This is fundamental to the success of your business on social media. Utilizing a personal Facebook profile in addition to your official page can help show that your business is human, but most information should come from the offical page.
Regularly review and update your cover photo, profile photo, "about" page, hours, and applications/tabs.
Check private messages at least daily (depending on your audience, you may want to check more often or opt-in for notifications via email or on your mobile phone). Facebook has even begun suggesting you turn off messages if you take too long to respond because Facebook understands the importance of a timely response!
Keep from using excessive punctuation, you'll sound like a teenager. Using "…" or an unruly amount of "?" and "!" can dilute your message and leave your followers confused or uninterested.
While messages on Facebook can be longer than on other social media sites such as Twitter, don't over saturate your posts with text except for in rare circumstances where this may be necessary. Keep in mind that anything that ends up after the, "See More" link could be skipped over by your followers.